Our memberships
Join great people to work with everyday at Les Satellites !
Community
1 day per month
30€ HT / mois
ou 36 € TTC / mois
Flexible 1 d
1 day per week
100€ HT / mois
ou 120 € TTC / mois
Flexible 3 d
3 days per week
230€ HT / mois
ou 276 € TTC / mois
350€ HT / mois
ou 420 € TTC / mois
No comitment.
Additional day 20 € excl. taxes
Just here for a day or so ? You're welcome ! A day pass costs 25 € excl. taxes.
If you're a student willing to work on your own project at Les Satellites, we have a special membership for you at 50 € excl. taxes per month.
Member of the same team ? We offer a 15% off discount for the whole team
Tous les abonnements vous permettent de :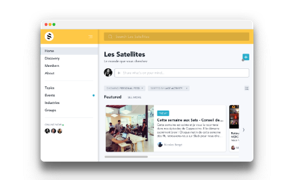 Discuss
Discuss anytime with nearly 150 members.
Ask questions
Engage conversations
Share best practices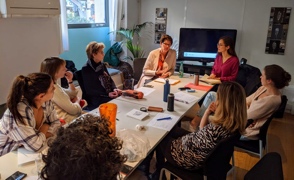 Attend events
Come each week to our numerous community events.
New member's lunches
Show and tell
Group sessions
Happy Hours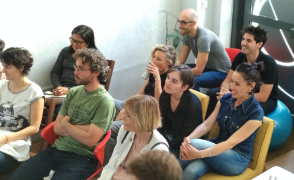 Learn
Learn more about what the community members are working on :
Through their challenges
Through interviews
Around a coffee
Work better
Spend quality time in our comfortable coworking space while being
Productived
Inspired
In a quiet environment
Rituel d'intégration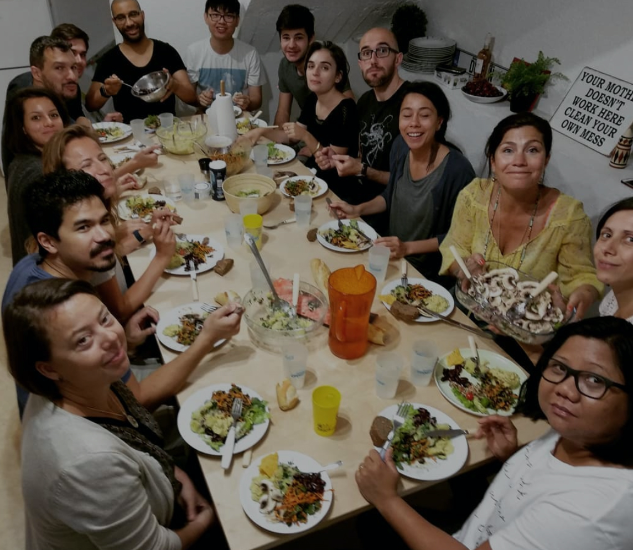 We onboard new members like any group of friends would do
New members' lunches : We worship food in here, nothing is better to get to know new member around a nice lunch.
Mentorship : We also believe that a trusted relationship is a strong foundation to build off. Each new member will be part of a mentorship team.
Introduction : Little by little, there will be familiar faces. We take time to introduce members, everyday.
And more !
Zoooooom

Our "zoom" is our favorite show and tell event. Let's here about a member project, job, technic, review… Usually twice a month. 
The shakers
The shakers (Les Agitateurs) is our brainstorming session. Got a challenge, a problem to solve ? Here come the shakers ! 
Galileo Speaks

We gather to talk about a business topic that concerns everyone, around one of us, who's a bit more experienced. Questions and answers, stories, it's all about sharing experiences.
Happy Hour
Every thursday night, we raise our glass to get to know eachother better and share stories. Come have a drink with us !
Zéro Boulot (no job)

We love our region and we know how to take the best of it ! Outdoor sessions is our favorite thing : hiking, snowshoes, climbing, biking, canoeing… There's always something to do !